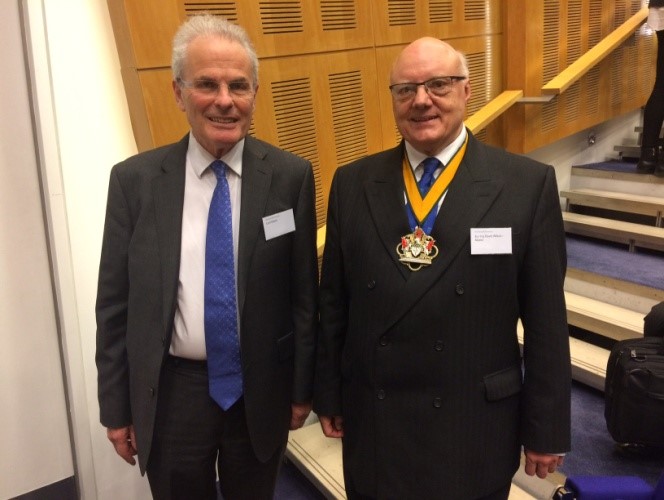 Lord Dyson delivers the Master's Lecture
We are extremely grateful to Lord Dyson for presenting the Master's Lecture this year. His subject was 'What are the proper limits to the Immunity of Arbitrators?'
His thought provoking text is to be found on our website and is well worth close consideration.
Lord Dyson was Master of the Rolls until he retired in 2016, when he re-joined 39 Essex Chambers. Previously he had been a judge of the High Court of Justice (1993), a Lord Justice of Appeal (2001) and a Justice of the Supreme Court (2010).
We are indebted to Simmons & Simmons for providing a very fine venue and refreshments within their offices.