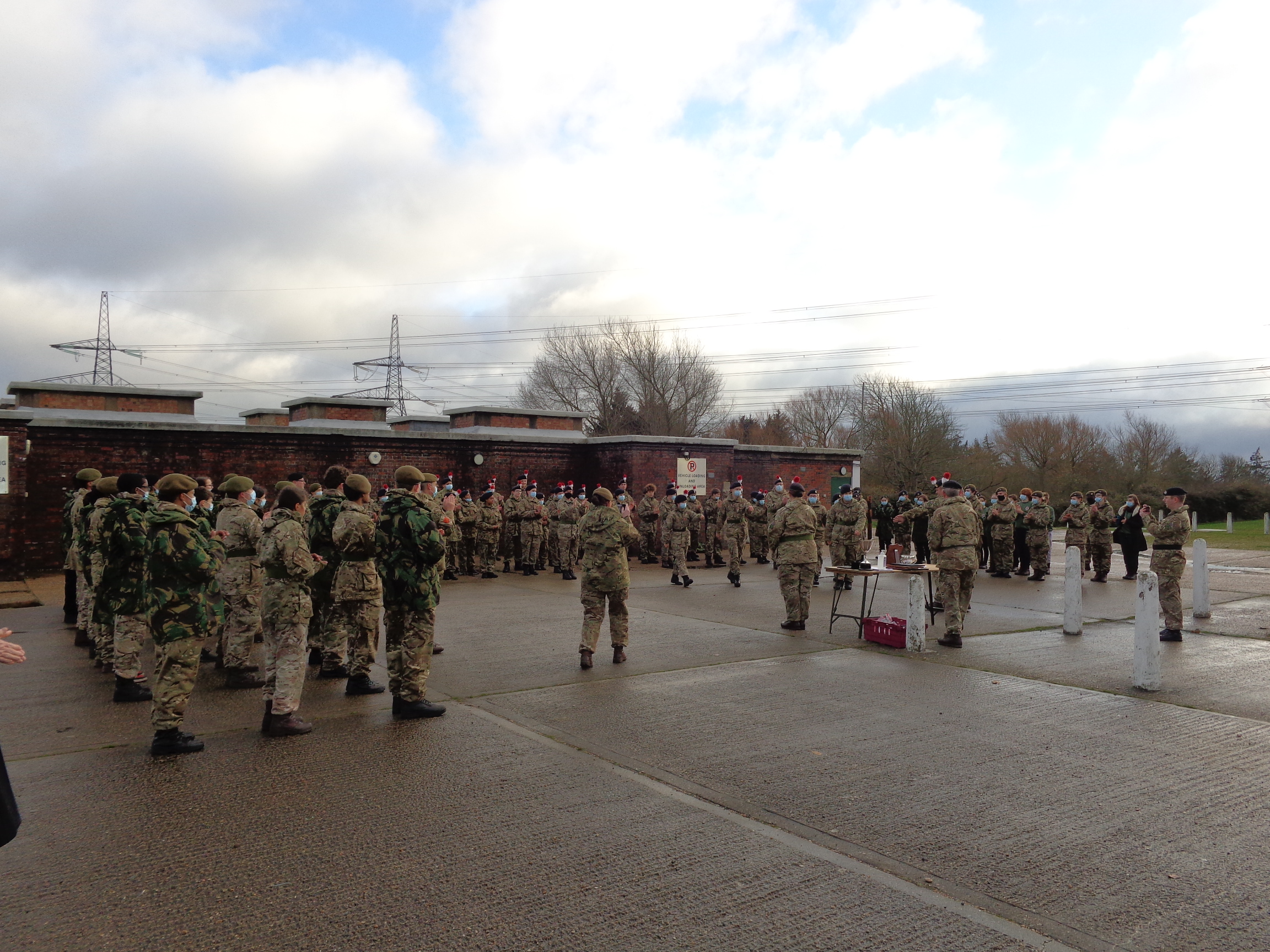 Visit to 13 Company ACF Winter Camp
The Master and Court Assistant Peter King visited on Sunday 5 December our Affiliated ACF Company at their winter camp which was held at Lydd in Kent over the weekend of 3 to 5 December 2021.
Although cold, the weather was largely kind and when showers blew in there were indoor stands. The stands were locations where cadets undertook various tasks including first aid, navigation, crossing a minefield and marching.  This was all part of a detachment competition, and the winning detachment received a coveted prize which was presented by their Commanding Officer Major Karen Lorimer. There were several more prizes, promotions and cups awarded by the Major. The Master presented our Company's Awards for the Peacemaker of the Year and the Detachment of the year.
We were very warmly greeted and it is notable that despite recent national restrictions on meetings, the company had well over 90 cadets at the camp, supported by 22 staff.  It was a most enjoyable visit.