Welcome message from the Master
Welcome to the Worshipful Company of Arbitrators founded in 1981 as one of the Modern Livery Companies of the City of London.
We are especially proud of our Royal Charter which was granted in 2012.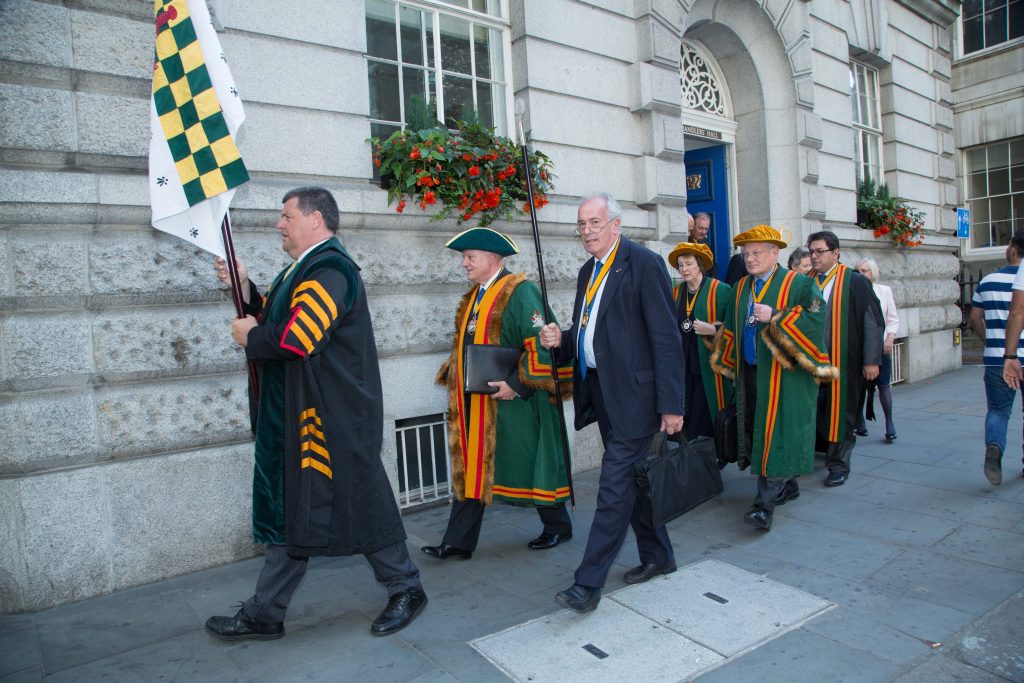 We are the natural home in the City of London of practitioners and professionals participating in the widest range of private dispute resolution. This thus encompasses arbitration, adjudication, mediation, expert determination, conciliation – indeed all manner of resolving disputes and in all areas of commerce, industry and personal associations. Our membership is derived from all areas of professional disciplines including legal, construction and building, accountancy and financial, engineering, maritime, commerce and the judiciary
The Company and its registered charity encourage education and dispute resolution by awards, scholarships and the personal initiatives of its members. We support the Lord Mayor, the Sheriffs and the City of London Corporation.
We enjoy special affiliation with HMS Mersey, 622 Squadron and 13 Company Greater London Army Cadet Force and we are pleased to offer our support and encouragement to the personnel involved.
It is my honour and privilege to serve the Company as Master, a role in which I both represent the Company to the world at large and lead the Court in managing the affairs and development of the Company.
Eur Ing David M Wilson
Master
The Worshipful Company of Arbitrators
The Worshipful Company of Arbitrators seeks to foster the professions of arbitration, mediation and other forms of private dispute resolution as a collegiate forum for practitioners and proponents. We aim to support the Lord Mayor, the Sheriffs and the Aldermen in the development of UK business and in the promotion of London and the UK as a centre for the provision of private dispute resolution services and as a source of advice and guidance internationally. There is an Annual Lecture held in the City and a Pupillage Scheme provides assistance to aspiring arbitrators. We are members of the Financial Services Group of modern Livery Companies through which we provide active support to the Lord Mayor in their role as ambassador for UK trade and commerce.
Through its Charity the Company provides support in the education of students in the fields of arbitration and other related forms of dispute resolution; a number of grants and bursaries are given every year.