The Worshipful Company of Arbitrators is delighted to support the Saracens High School as part of our commitment to furthering education. You can read about the school on its website here.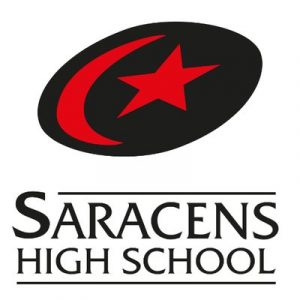 Saracens High School (SHS) seeks to provide a first class education to all its pupils, with the values of discipline, hard work, honesty and humility at its heart.
This is the school's fourth year since its foundation as part of the Saracens Multi Academy Trust (SMAT). Although it is currently a single school occupying old converted junior school premises, a new building is under construction, It is due for Practical Completion in October 2021 and the Saracens Primary School, approved by the DfE, is scheduled to open there in the autumn term of 2022.
SHS is located in one of the most deprived areas of London but has an attendance rate above 96%, and has maintained this even during the pandemic when open. Pupils have been provided with their own tablets/Chromebooks thanks to a substantial donation by the Company to support the purchase of this critical equipment for online learning while schools have been in lockdown and pupils unable to attend in person for long periods of time. The DfE holds SHS up as a shining example of what can be achieved. This is attributable to the expertise and dedication of the teaching and non-teaching staff, led by the inspirational Principal, Dr Matthew Stevens. It is testament also to the organisation skills of the Chief Executive, Kate Alcock. Extraordinary enthusiasm and commitment are shown by the teachers and support staff, who even in the darkest of times have aimed to deliver the very best education possible, so that pupils can become the "best they can be".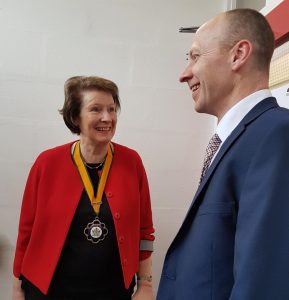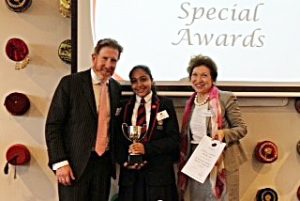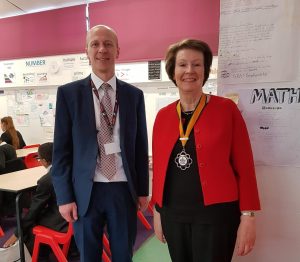 The Company supports the SMAT not only financially but also by offering career advice, together with introductions to business and the City of London. When the Sixth Form opens in the new building, this link will become increasingly important as the first year of the SHS makes its way to leaving age. The Company has also contributed to the funding of the SMAT's unique Coat of Arms, recently completed and delivered from the College of Arms and currently in the possession of the SMAT Patron, Lord Balchin of Lingfield, who is looking forward to presenting it to the SMAT at the official opening of the new school building.