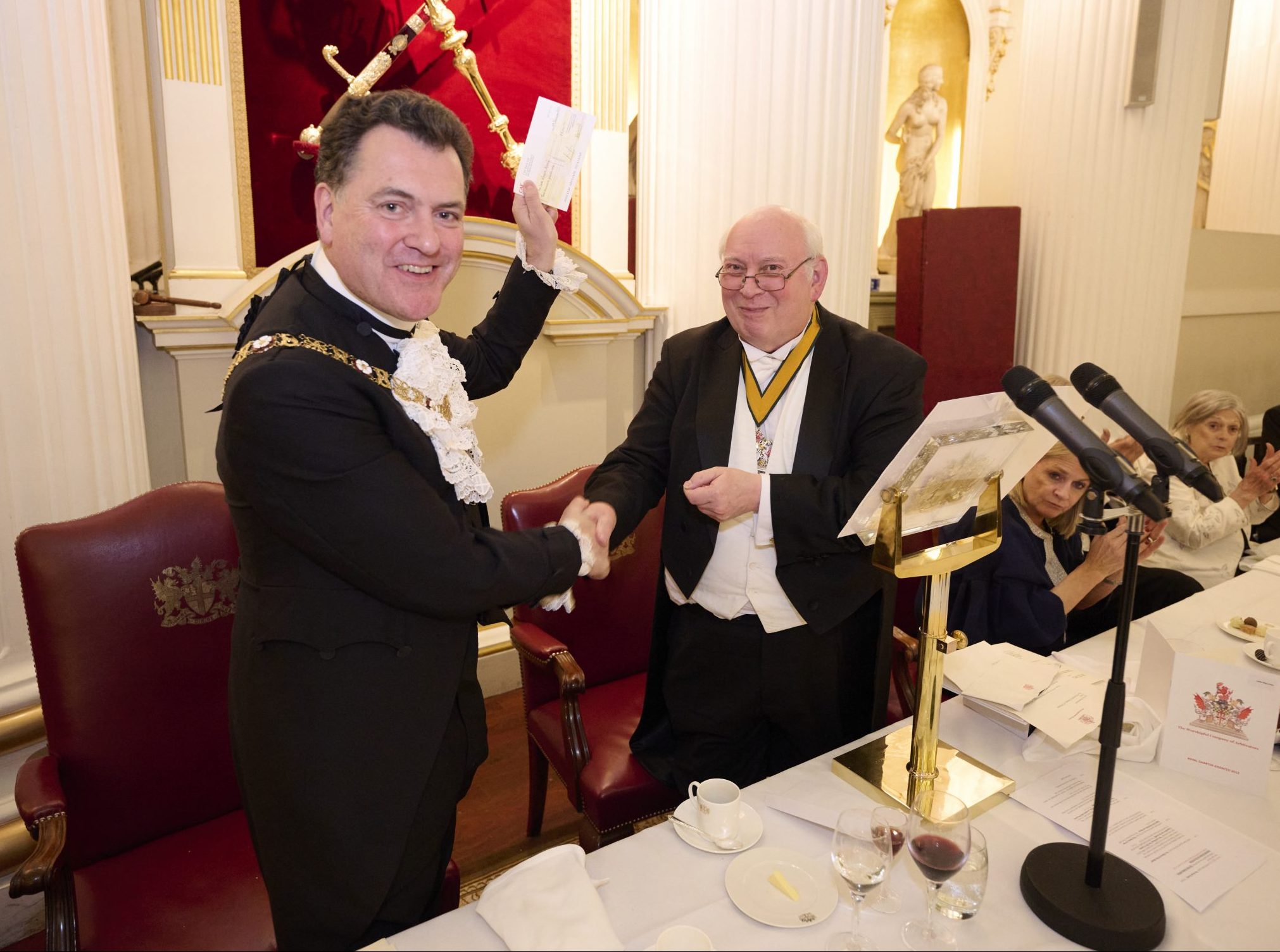 The Company celebrated the 10th anniversary of the granting of its Royal Charter by HM The Queen at a Banquet held at Mansion House on 19 May 2022.
The event was honoured by the attendance of the Lord Mayor, Vincent Keaveny, and his wife Amanda as well as the Aldermanic Sheriff, Alison Gowman, and representatives of many of those Companies and Organisations that had supported the grant of the Charter.
The Company and its guests enjoyed a four-course banquet followed by a 4 Post Horn Galop which delighted the attendees.
Speeches followed from the Master who reflected on the long history of arbitration and its importance to the City of London in supporting the City as a strong financial world class hub as well as the Company's achievements in education and charitable grants. A cheque was presented to the Lord Mayor's Charity.
The Master read a congratulatory letter from Her Majesty the Queen on the occasion of its 10th Charter anniversary.
The Rt Hon Lord Mayor spoke of the Company's achievements since it obtained its Livery some 41 years ago and about the City's projects which include embracing diversity and green objectives. The Senior Warden, Dr Chris McArdle, welcomed the guests. In turn, the Reverend Richard Coles responded in a lighthearted manner which amused everyone.