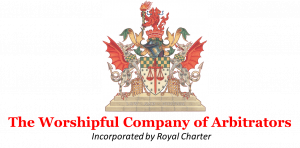 Worshipful Company of Arbitrators
Travelling Scholarships 2023
Singapore
The Worshipful Company of Arbitrators (WCA) invites applications for two Travelling Scholarships, each of £6,000, to enable the recipients of this year's scholarships to travel to and live in Singapore for a month.
Applications are invited from private dispute resolution practitioners and academics at any stage of their career, but preference will be given to applicants at post-experience stage, with at least a first degree and a professional qualification in law, engineering, quantity surveying, accountancy or similar.  A keen interest in private dispute resolution is important, as are good report writing skills together with integrity and respect for confidentiality.  As we are a City of London Livery Company, applicants should be able to show some connection with London or the UK.
The travelling scholars will need to arrange their own transport and accommodation in Singapore, for which guidance will be offered.  If required, they will be put in contact with local WCA members who will facilitate meetings with local practitioners and, where available, visits to hearings and other events of relevance to dispute resolution.
Applicants should include with their applications their CV detailing qualifications and experience and a short (one page maximum) outline of the areas of dispute resolution which are of interest to them, together with a summary of the experience they would hope to gain from the trip.
Previous travelling scholarships have been successfully conducted in Dubai and Hong Kong, and reports of these trips can be found on the Company's website at www.arbitratorscompany.org
The closing date for applications is 13 October 2023.  Shortlisted applicants will be invited for a virtual interview by Zoom in October or November 2023 and should be available to travel to Singapore within 6 months of the award.
The successful applicants will gain experience in, and study aspects of, Private Dispute Resolution in Singapore, and will subsequently prepare a paper on their experiences to be published on the WCA website.  In addition, Scholars may be invited to appear in WCA podcasts and/or attend WCA events to discuss their experiences which may include attendance at one of the WCA's annual arbitration or mediation competitions and may also be encouraged to apply to join the WCA.
Applications should be sent to the Chair of the Sub-Committee on the Mentorship Scheme and Travelling Scholarships, Ms Irvinder Bakshi on ikb@ksb-law.co.uk