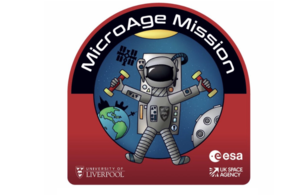 Muscles in Space
On December 21st, SpaceX-24 blasted off from Florida taking an important experiment to the International Space Station. The MicroAge mission, from the University of Liverpool, took human muscle samples to space so as to study the impact of microgravity on muscle function. The results will be valuable in studying muscle wasting in the elderly. Our Senior Warden, Dr Chris McArdle, acted as an Engineering Consultant to the mission and travelled to NASA to support the launch.
The WCA played a part in the mission. Through our Education and Pupillage Committee and Charity, we sponsored the development of the 'Mission App' – a mobile phone app which is part of the outreach program to enthuse schoolchildren and encourage them to be the scientists and engineers of the future. We also provided a judge for the school competition to design the 'Mission Patch'. The then Master, Margaret Bickford Smith, joined a team of judges to decide which design would become the official mission patch and which others would be included with the experimental hardware and travel into space. Twenty-four designs made the trip into space.
The successful experiment left the ISS and splashed down in Florida on 25 January 2022. The work on analysing and publishing the results now begins. You can follow the mission by downloading the free mission App. Just search for 'MicroAge Mission' at your app store.
The winning mission patch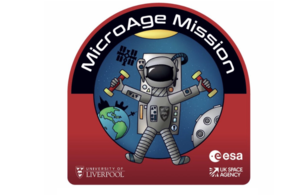 The Senior Warden and the Rocket (SpaceX-24) one day before blast-off