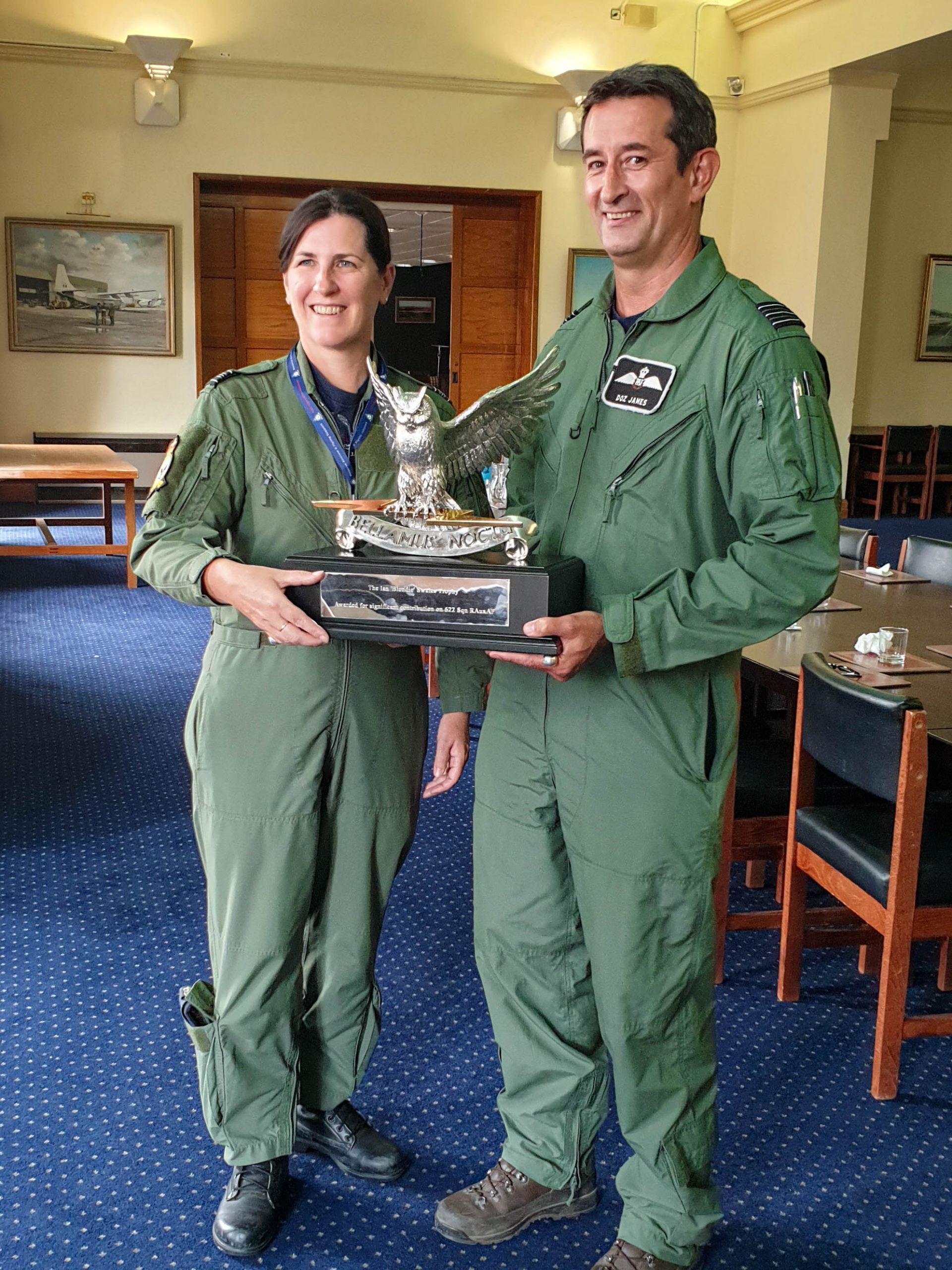 The Company was welcomed at RAF Brize Norton by 622 Squadron, our Affiliated Royal Air Force Squadron on Thursday 4 August 2022.
Operational needs meant that it was an early start for us. At 9:00am the Officer Commanding, Squadron Leader Doz James, settled us in with a briefing of the impressive work that takes place at Brize Norton. It is the principal facility from which all military and Government aircraft movements are made. There is a small facility at Northolt for VIPs, but the heavy lifting is at Brize Norton in Oxfordshire.
The Squadron provides personnel to other squadrons when they need cover following, say, sickness. 622 Squadron has an enviable list of retired RAF personnel who are within the RAF Reserve and who meet these requests.
They are in demand for pilots who can fly the huge transporter aircraft of the C130 and A400. These aircraft can carry not only personnel but depending on the configuration, tanks, and other equipment.
The Squadron had arranged for us to use both the C130 and A400 aircraft simulators. It takes 9 months of training on computers and in the simulators before pilots take to the air. The simulators are very real and have movement as well as the controls with video of the locations being flown over displayed in the windows. For our visit, the simulators were set up for Gibraltar. Our task was a quick circuit, taking off turning round the rock and returning to land on the same small strip between the rock and Spain. As we were in a military aircraft the area over which the plane can fly is restricted and is much less than for civilian aircraft.
Our instructor was in control of the engines and told us when to climb, bank and how to land. It was exhilarating. A fantastic experience for the members and their partners.
Lunch followed in the Officers' Mess and Doz unveiled the solid silver owl in flight which is to be a centrepiece at Mess Dinners (pictured right). The Company had assisted in the funding of the Owl. The Master thanked the Squadron for their hospitality remarking that they were a centre of excellence and that more people should be made aware of their work.
After lunch we were taken to the flying apron and boarded an A400. Here the sheer size of the loading bay was seen as well as the small cockpit for the pilots. It was slightly smaller than the simulator because the training computers were not present.
With final farewells and thanks to the Squadron, members left the base, grateful for the experience.