The Worshipful Company of Arbitrators is delighted to support the Saracens High School as part of our commitment to furthering education.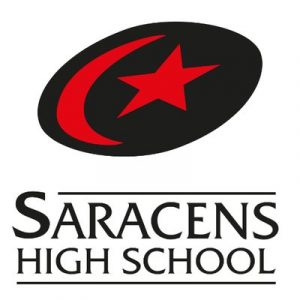 Saracens Multi Academy Trust is responsible for this school, which opened its doors to its first cohort in temporary accommodation in a former school in September 2018. The new Saracens Junior School is scheduled to open in September 2021 and will accommodate over 1300 students when complete.
Grahame Park in Hendon is recognised as one of the most deprived suburbs of London and already Saracens High School has made a positive impact on the local community, bringing a high quality of education to a location which has struggled to overcome social exclusion for two decades. The DfE has approved construction of a state-of-the-art school facility for both the Saracens High and Junior Schools. The first OFSTED inspection is due in the the 2nd quarter of 2020. The SMAT is confident of a good result under the leadership of Dr Matthew Stevens, the SHS Principal, and CEO Kate Alcock, together with a highly talented and dedicated staff.
The SMAT and all the teachers and pupils of SHS have been inspired by the support from the Worshipful Company of Arbitrators and pleased that such an established City of London institution should spend so much time and energy in working closely with them on a number of fronts, including careers and academic achievements. Of particular note has been the assistance which the Company has provided to the SMAT in securing a Coat of Arms, designed and confirmed by the College of Arms.
For more details about how Liverymen and Freemen can support the Saracens High School, please contact our Clerk: clerk@arbitratorscompany.org