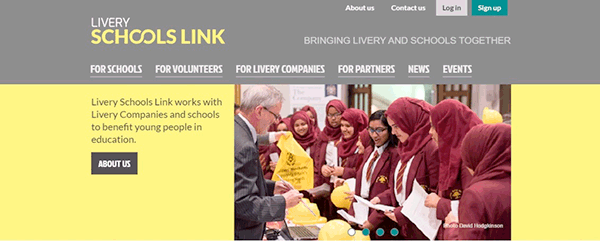 The AGM of Livery Schools Link (LSL) will be held on Tuesday September 10 at 3pm in the City Centre in Basinghall Street. As well as the formal agenda, LSL plan to have a number of presentations about the different aspects of their work. The meeting will end by 5.00pm. This promises to be  valuable and interesting event. Members of the Company are encouraged to go along.
LSL are in need of more people to work with them to help to organise events. There are opportunities for various type of help which may take only a few hours but can involve more if someone chooses to be more involved. Anyone willing to help is invited to contact Liveryman David Steward (david.steward@arb10fs.com) or the chair of LSL, Lis Goodwin (lis.goodwin@liveryschoolslink.org.uk).
It is likely that LSL's Showcase (their major careers event for schools) will be held over two days in June 2020 as part of the London Careers Festival. One day will be for Primary pupils in Years 5 and 6 and one day for Secondary pupils in Years 8 and 9. Details to follow.
Anyone interested in volunteering in any way in schools can sign up to LSL's volunteering platform with no obligation. Please visit https://www.thevp.org.uk/