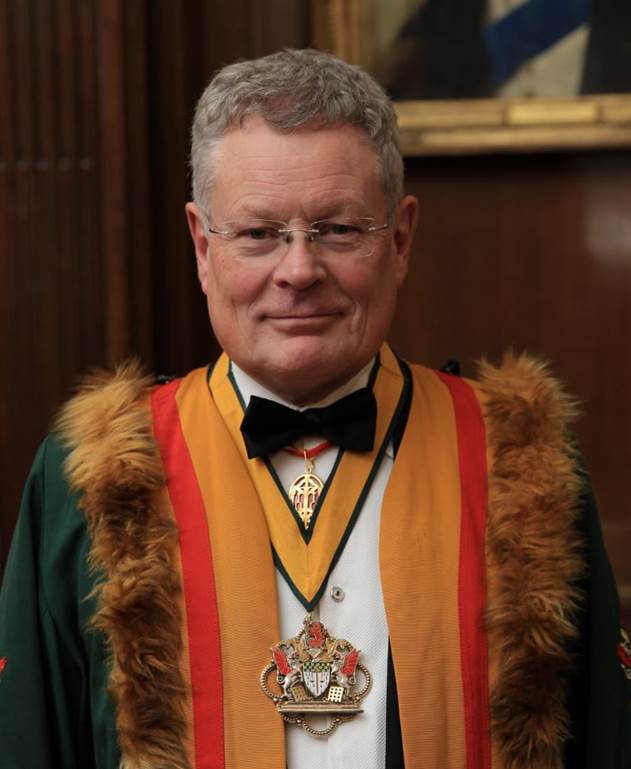 FROM THE MASTER
THE RT HON SIR GARY HICKINBOTTOM
JAILED & BAILED APPEAL
1ST JULY 2019
Dear Liverymen and Freemen
In support of British Red Cross – The Jailed & Bailed Event
That it should come to this!
On the 1st July 2019, following a false accusation of the most grevious nature I have been summoned to the Old Bailey, alongside several Masters of other livery companies, to answer to these trumped up and false charges!! As you can imagine, this is particularly embarrassing for a Judge!
I am to be arrested by the Sheriffs, tried at the Old Bailey and then taken to the Tower of London under police escort and there incarcerated until a bail sum of £1,000 (one thousand pounds) is paid for my release.
Your help is urgently requested to prevent this miscarriage of justice!
In an effort to secure my release a Virgin Money Giving account has been set up with the link https://uk.virginmoneygiving.com/GaryHickinbottomArbitrators
 
The British Red Cross (see https://www.redcross.org.uk/) will receive the donations made.
Please give generously to support this very good cause – and to enable me to resume my duties as your Master.
With my best wishes and in the hope that I may see you all soon,
The Rt Hon Sir Gary Hickinbottom
Master Arbitrator 2018-19.